This is my current ARC schedule. They are all Edelweiss and Netgalley eARCs unless otherly noted. You can peruse my BACKLIST at the bottom of the page.
CURRENTLY READING:
Furyborn
- NG - pubs May 22nd
NEXT BACKLIST ARC:
Moo
- EW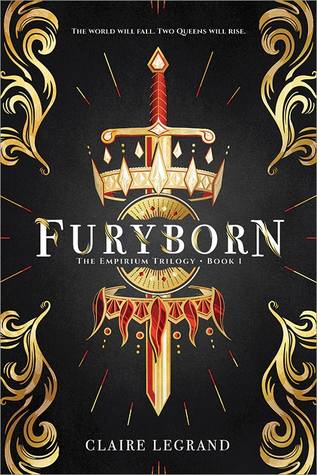 2018
JUNE
Why To Kill a Mockingbird Matters
- publisher - 20th
JULY
Nightbooks
- EW - 24th
AUGUST
SEPTEMBER
Missing Mike
- NG
OCTOBER
NOVEMBER
Mammoth
- EW - 8th
DECEMBER
BACKLIST
: These are all eARCs from Edelweiss and Netgalley unless othery noted.
JANUARY 2017
Carve the Mark
(physical)
FEBRUARY 2017
Pachinko
- NG *cultural
The Ship Beyond Time
- EW
MARCH 2017
A Single Stone
- NG
APRIL 2017
JUNE 2017
Eight is Enough
- NG
The Chalk Artist
- NG
AUGUST 2017
The Bedlam Stacks
- NG
SEPTEMBER 2017
Insignificant Events In the Life of a Cactus
- author ARC
2016
Stella by Starlight - March (unsolicited physical) *cultural
The Sleeping Prince - May - EW
The Wolf In the Attic - May (rec'd after pub date) - NG
Last Call - June (rec'd after pub date) (unsolicited physical)
Every Single Second - June - EW
Absalom's Daughters - July (won physical GR) *racism
I Am Drums - Sept. (physical from author) MG
Timmy Failure #5 - Sept. - NG MG
Vassa In the Night Sept. (unsolicited physical from publisher)
The Witches Of NY - Oct. (rec'd after pub date) EW
Himself - Oct. (rec'd after pub date) - NG
The Woman Who Breathed Two Worlds - Nov. NG *cultural
Cats Aloft #3 - Dec. - NG MG
⚫
NO ARCHIVE - REISSUE - 2015 & LATER
Chengli - 2011 Read Now/No Archive on NG
Blondie - reissue - NG
The Elegance Of the Hedgehog - reissue - NG
Les Paul In His Own Words - reissue EW
Toto's Tale - 2015 (rec'd after pub date) - NG
Skycastle, the Demon, and Me - reissue - NG
A History Of Photography In Fifty Cameras - EW
Kinch 2015 (rec'd after pub date) NG
The Dark King ~ Fae Trilogy #2 - 2014 (author mobi) (non ARC)
Ishmael's Oranges - 2014 (won physical GR)
Mary Poppins She Wrote - 2013 (won physical GR) (non ARC)
Escape To Canamith - 2013 (author sent physical) (non ARC)